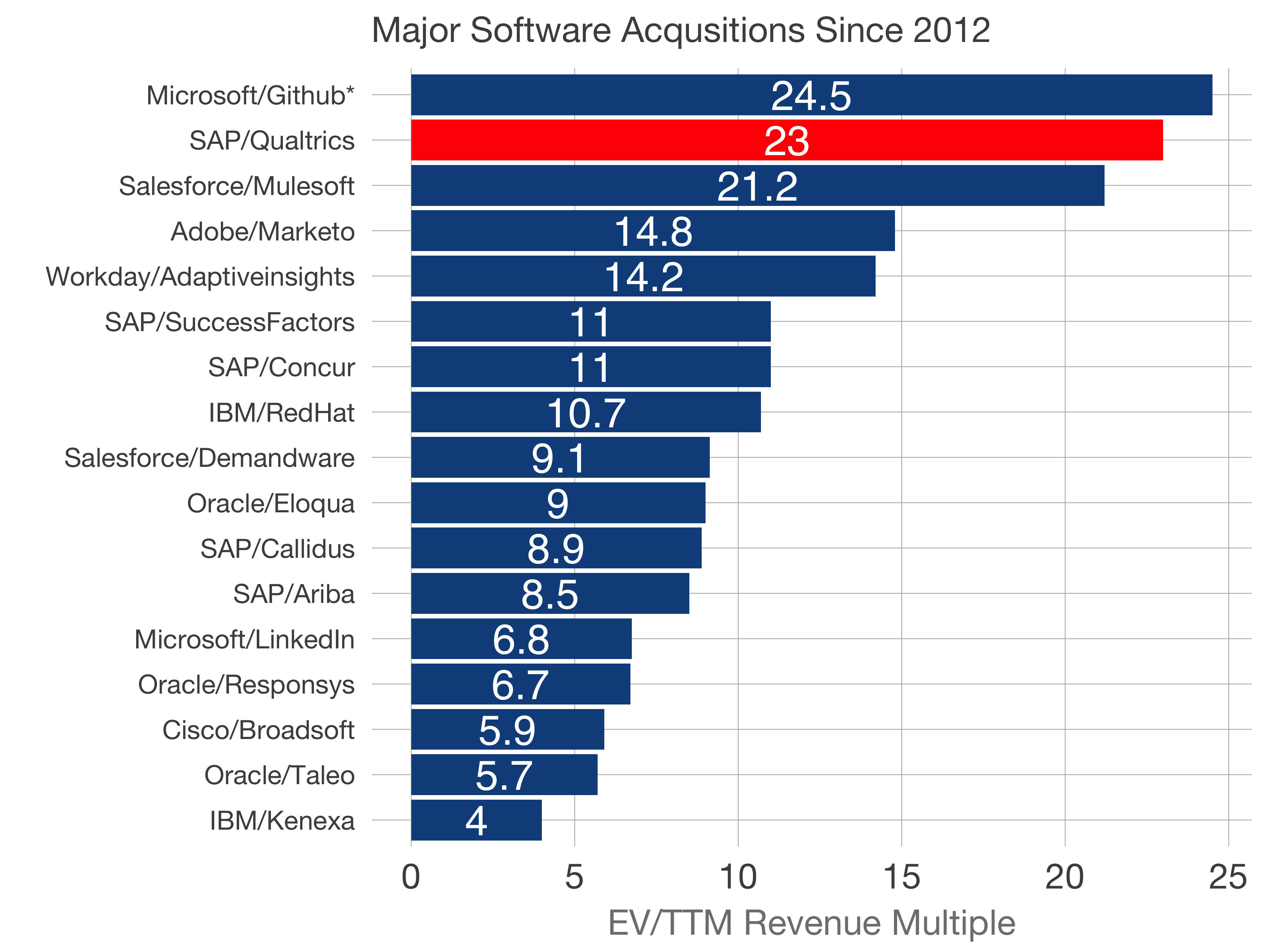 Another week, another blockbuster software acquisition! This time SAP has agreed to purchase Qualtrics for $8B. Qualtrics is a Utah based provider of experience management software. Qualtrics writes and sells software to ask questions of employees and customers to help businesses improve customer experience, employee satisfaction products, and brand. Qualtrics had intended to go public this week. The company generated $342M in the last twelve months and had grown 27% annually. Qualtrics fetched 23x trailing twelve months revenue multiple. This is the second largest among those I have tracked. The only one greater is the Microsoft/Github acquisition, which is based on press reports of Github's revenue. Each of the other data points is substantiated through public investor disclosures. It's the largest ever VC backed software acquisition. Congratulations to the Qualtrics team!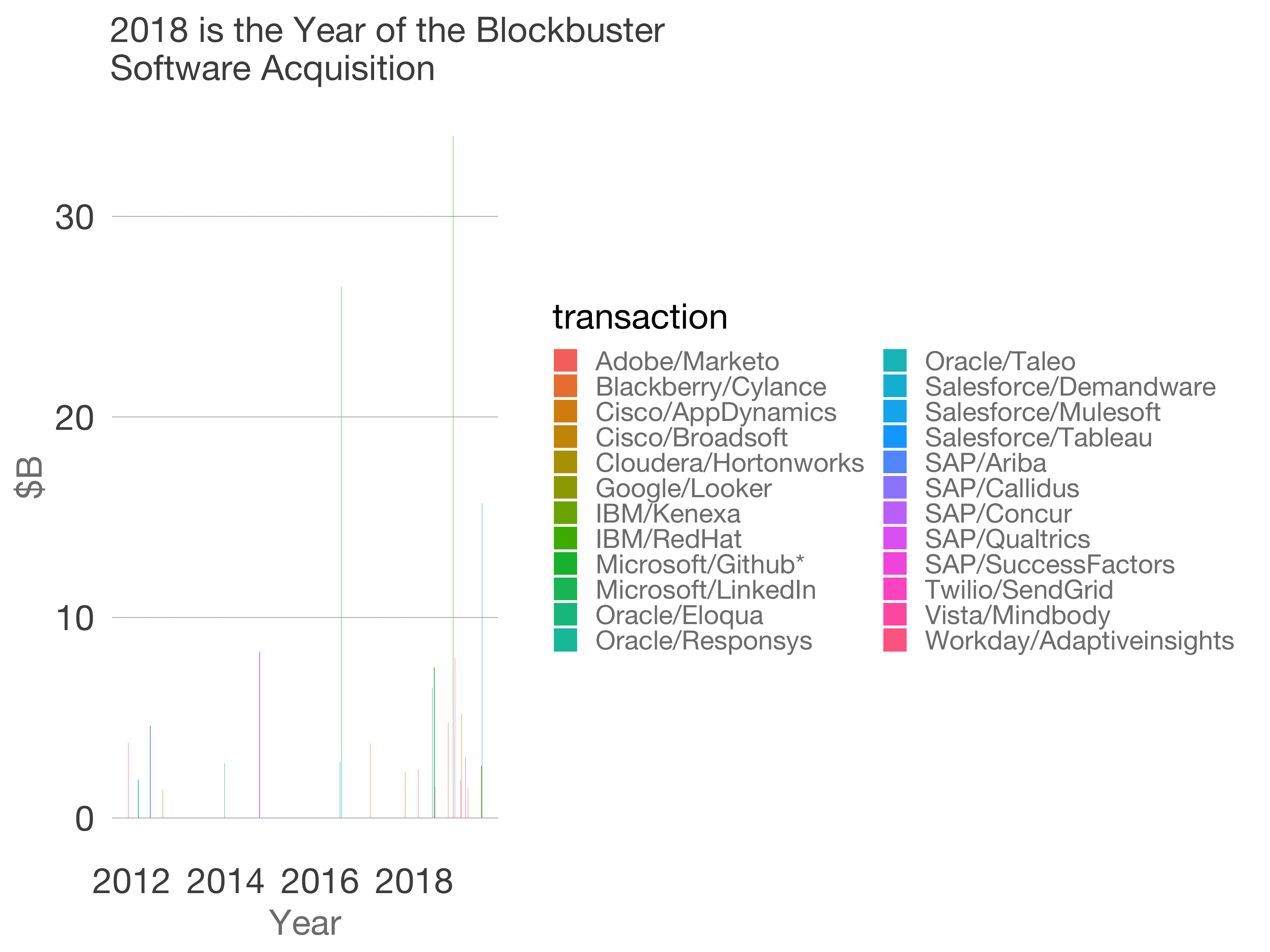 Let's put the 2018 acquisition environment into context. It's the best M&A market in the last seven years for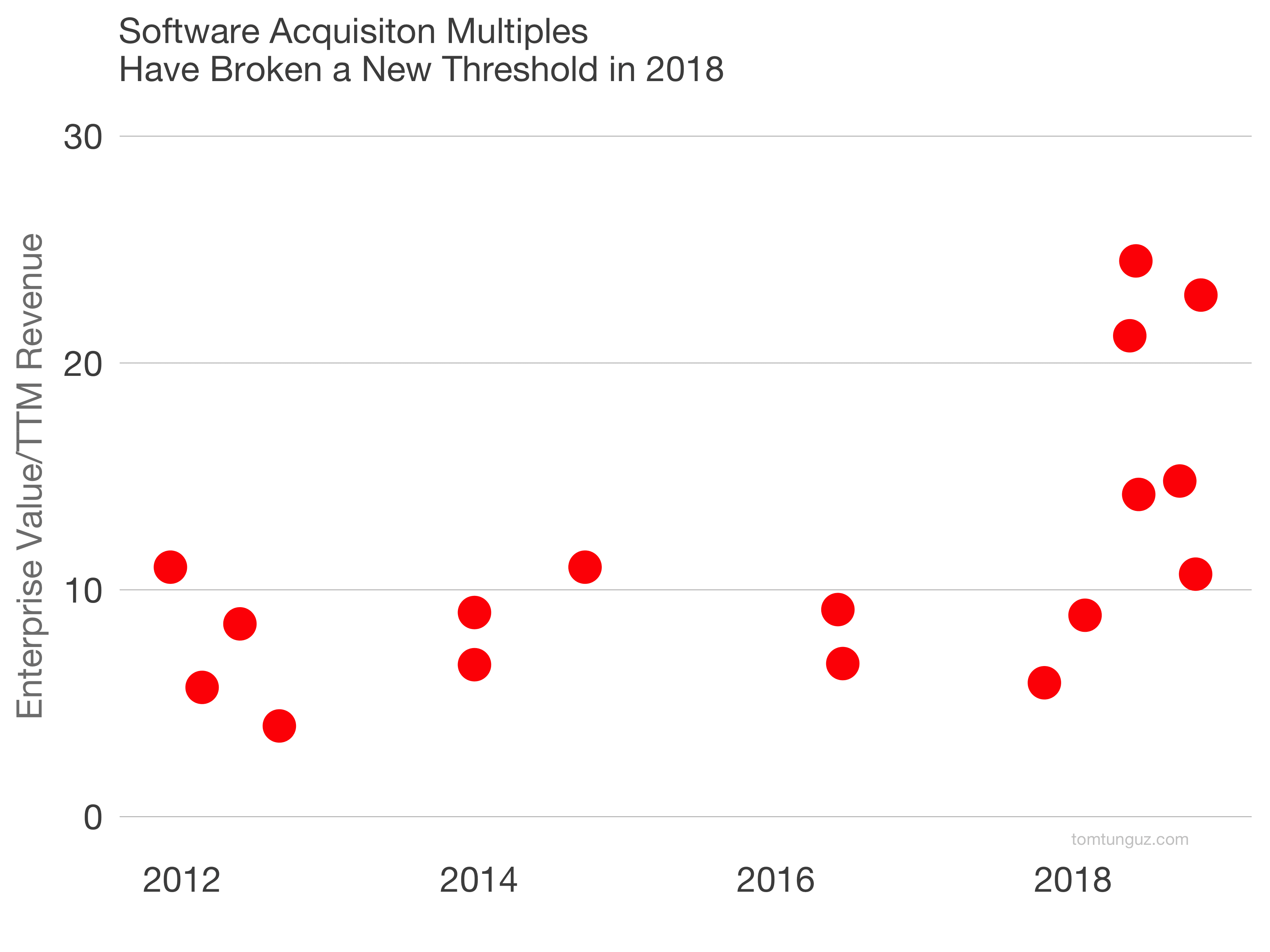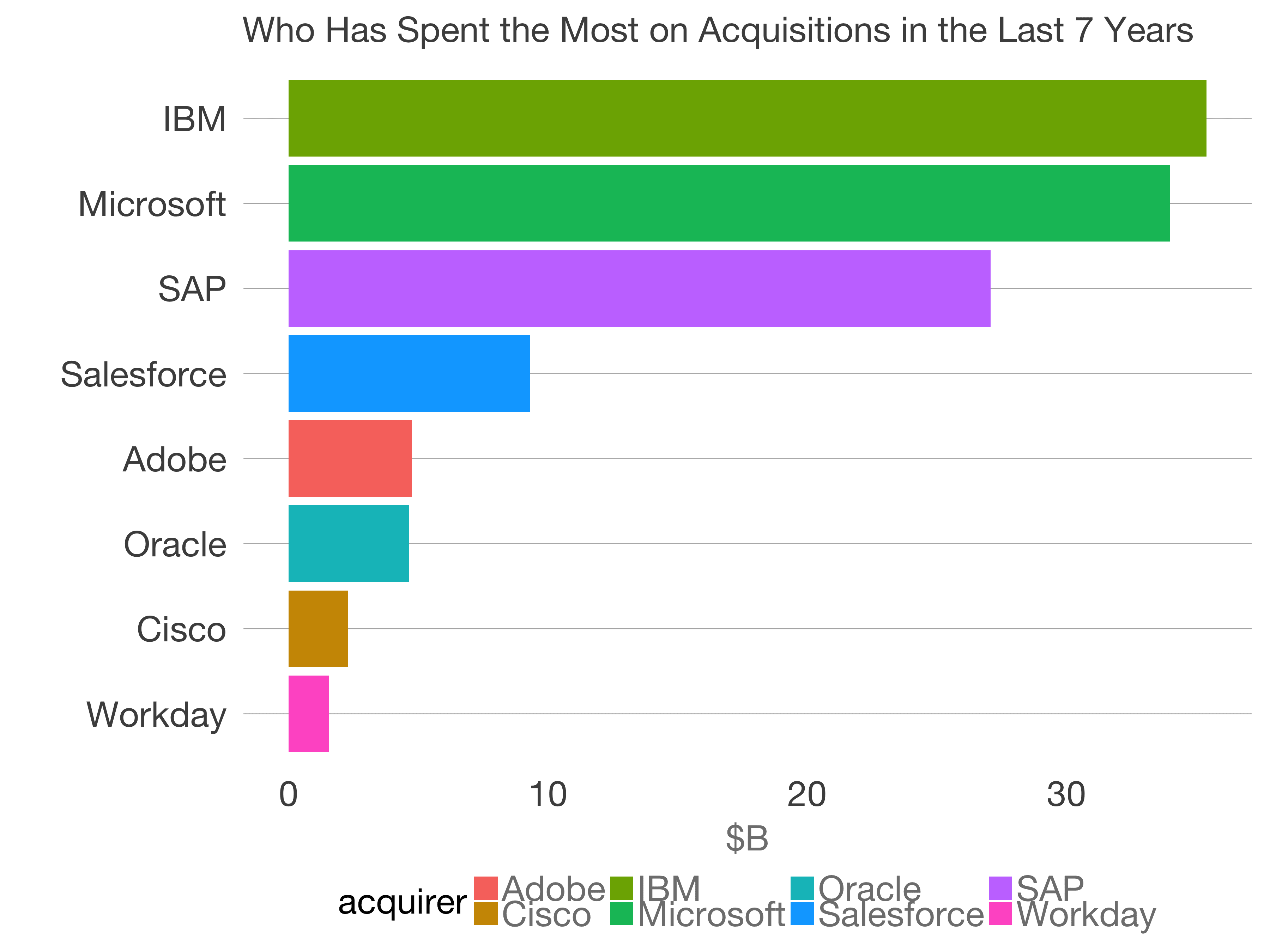 Continue reading

"SAP Buys Qualtrics; 2018 Catapulted to $65B in $1B+ M&A Volume"